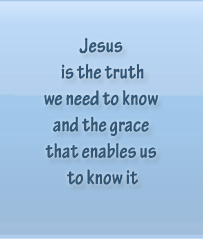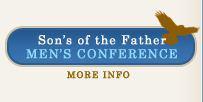 Tax-deductible
donations
to Gordon's Ministry In my ministry, I want men to experience the healing and freedom when you get real with yourself, with God, and with other men. That's how we discover not only Whose we are, but the manhood we're created for and the power to walk it out.
- Gordon Dalbey


Overcoming Fears:
Welcoming the Child into Your Heart

You can't become an adult until you've been a child;
Too often, as children we suppress our fears,
and they resurface years later as anxieties.
click HERE to read Gordon's latest newsletter
Recent Posts

click HERE for all Gordon's recent video and audio podcasts

Loving to Fight or Fighting to Love
Winning the Spiritual Battle for Your Marriage
by Gordon Dalbey with Mary Andrews-Dalbey, PhD
Because God's image is reflected in man and woman united, the enemy of God wants to destroy marriages-by making partners think the other one is the enemy.




"With Power and the Holy Spirit"
Don't let your past hurts define you. Let Jesus show you His perspective and the truth will set you free. Healing stories of an insecure woman longing for Dad to bless her femininity, a self-destructive son whose alcoholic father shamed him, a man's fear of women from being almost aborted.

Resources for Dads
BOOKS/Audio Books/mp3 (ebook at kindle.com)
Conferences & Retreats
Not long ago,

I recently polled a conference of 300 men with this question, "When you were growing up, did your father talk to you helpfully about girls and sexuality?" Only 2 men raised their hands.

At another conference of 350 fathers, I asked, "When you became a dad for the first time, did your own father come alongside you with some help, encouragement, support, or advice - maybe call you up, come visit you, or write you a letter?" Only five hands.

If you're wondering why men's sexuality is out of control and why men feel inadequate as fathers, here's where we start. Not to judge or curse your father, but to face your wound as every generation must, including your son's. Then, to go to Jesus for healing and see Dad as God sees him, to forgive and honor him. Then, at last, to go to Father God to get what no human father can give, and become the man you're called to be.

See Gordon's "Sons of the Father" weekend men's conference/retreat
Endorsement
John Eldredge

"A number of years ago, at a point in my own journey when I felt more lost than ever, I heard a talk given by Gordon Dalbey, who had just written Healing the Masculine Soul. He raised the idea that despite a man's past and the failures of his own father to initiate him, God could take him on that journey to provide what was missing. A hope arose within me." (John Eldredge, Wild at Heart, p. 102.)